Employee stress has reached crisis levels, with burnout, anxiety and distractions torpedoing workplace productivity daily. But what if workers could take visualization breaks transports them from overwhelm in an instant? Visutate offers science-backed immersive experiences that reduce stress significantly while boosting focus, creativity and performance.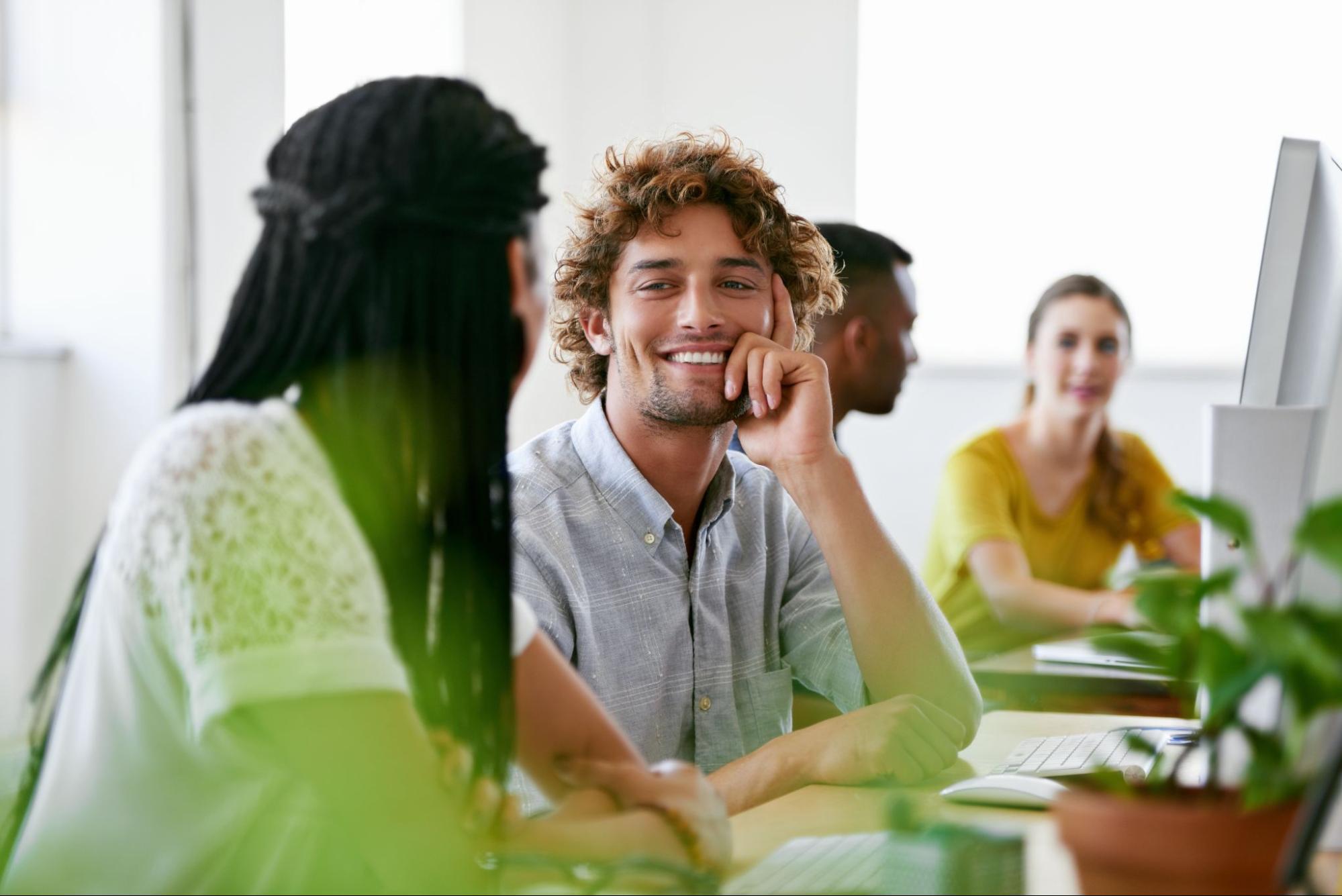 This wellness app provides short augmented reality journeys to digital nature realms perfect for recharging anytime, anywhere. Studies confirm exposure to virtual nature impacts brain activity rapidly, decreasing stress-linked alpha waves. Productivity revs back up as the mind resets.

Unlike listening to a meditation app, Visutate surrounds users with interactive 3D sights and sounds to fully capture attention. Imagine sensory details snap employees out of looping worries by literally transporting them through space and time perceptually.

Whether enjoyed for 2 minutes or 20, Visutate's digital vacations provide ROI benefiting individuals and organizations exponentially.
Ocean Escape
Leave frantic work energy behind by descending into Visutate's underwater sanctuary. Schools of tropical fish weave between swaying seaweed as turtles gently float by. Watch jellyfish dance hypnotically, their translucent bells pulsing with soft light.

Listen to the soothing ebb and flow of tides while Bilge Buluş's tranquil voice guides you to release tension from every muscle. Feel currents washing work stress away as you float, weightless and free.

Let the aquatic soundscape quiet your mind, bringing focus to the beauty surrounding you. Anxiety dissolves to be replaced with childlike awe, playfulness and deep appreciation for this fleeting moment.
Forest Escape
Trade workload overwhelm for a rejuvenating forest walk to remember what truly matters. Look up to see light filtering through rustling leaves, little birds flitting between branches. Breathe deeply, taking in scents of moss and cedar.

Reach out and pluck a floating dandelion seed tuft. Make a wish then blow the delicate parachutes into the wind to seed manifestation.

Follow Bilge's voice through the woodlands, letting each step unburden your mind and reconnect you to inner wisdom. Return ready to approach challenges with grace.
Mountain Escape
Rise above it all by hiking to an open cliff with endless vistas unfolding below. Watch the setting sun paint distant peaks in stunning alpenglow. Survey the world from this higher perspective and feel your priorities come into alignment.

Sit beside a crackling fire as your stress and worries rise up in the smoke to dissolve in the starry heavens above.

Set the loftiest intentions for yourself and company. Align to your true north once more, harnessing the courage that high places instill.

Return to work grounded yet uplifted, invoked to achieve greatness.
Space Escape
Sometimes an interstellar sojourn is needed to dislodge perspective. Stargaze from the lunar surface or Mars, completely free from earthly concerns.

Float through an planet, observing yourself transforming. In the deepest darkness, creativity sparks.

Drift through unknown galaxies, untethered from all limitation. What bold inspiration might this limitless void stir?

Visutate prepares your mind like a landing pad to attract the ideas that solve everything. Return transformed.
The #1 Solution
Don't just tell employees to destress - give them Visutate's easily accessible tools to make it happen. Let imagination transport them from tension to transcendence in minutes.

The unmatched ROI includes boosted engagement, strategic thinking, camaraderie, performance and vitality.

Make employee mental health a priority with Visutate - the #1 immersive solution for optimizing wellbeing, productivity and workplace culture. Thriving teams await.