Feeling stressed, overwhelmed and drained is an all-too-common workplace status quo. Demands pile endlessly while mindfulness feels impossible amidst the frenzy. But what if employees could recharge and reset mentally in just minutes at their desk? Visutate makes on-demand stress relief achievable through immersive micro-breaks.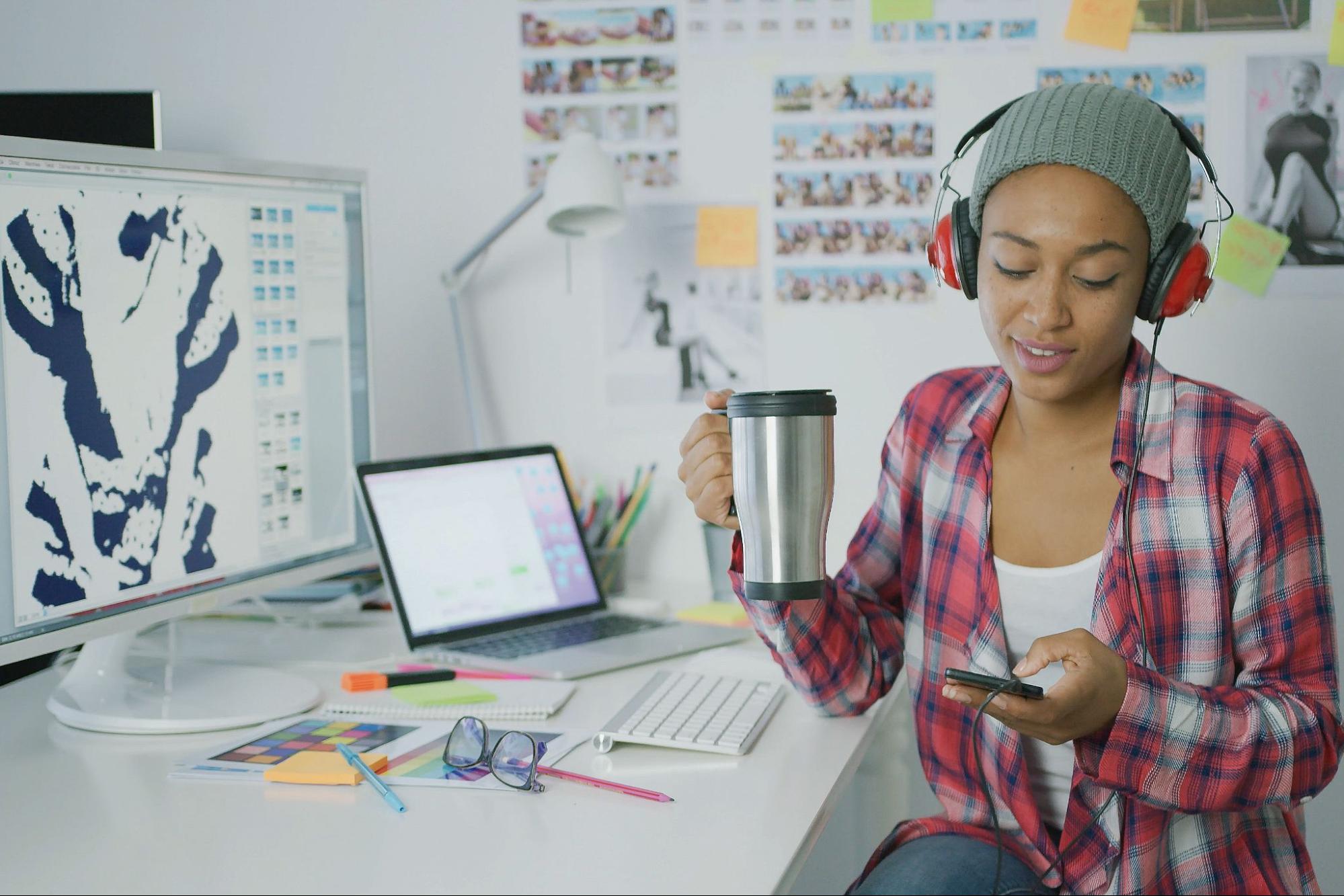 This innovative wellness app provides short augmented reality journeys that engage senses to melt away stress effectively and efficiently. Powerfully transportive even for just a few minutes, Visutate leverages the mindfulness benefits of nature without having to physically be in nature.
The Science of Quick Stress Relief
Most guided meditation apps simply tell you to "visualize" relaxing scenes. But research confirms immersive sensory environments like Visutate's 3D nature worlds have far greater physical and emotional impacts compared to imagination alone.

Studies utilizing biofeedback sensors demonstrate significant physiological changes in heart rate, blood pressure, respiration, and brain waves in just 90 seconds of experiencing virtual nature. Stress markers decrease rapidly as the parasympathetic system activates.

Unlike imagining a beach, seeing realistic oceans in augmented reality triggers actual cognitive patterns of being at the beach. The mind believes the sensory input, signaling the body to respond accordingly.

Just as stress accumulates mentally and physically from daily pressures, even quick VR nature exposure provides a measurable counterbalance and recovery. Short Visutate microbreaks deliver compounding restorative benefits.
Fully Immersive Relaxation
Visutate's ability to quickly captivate all senses is the key to its uniquely de-stressing effects.

Transport from sensory overload into slowly swaying underwater kelp beds while ethereal soundtracks echo the gentle water sounds. Gaze up through rays of sunlight to clouds drifting across the sky. Release tension from every muscle until floating weightlessly.

Or walk through sun-dappled forests, soft moss under each step, weaving between massive tree trunks and ducking under vines. Breathe deeply to take in the scent of cedar as an unseen waterfall rumbles in the distance.

Visutate's environments feel amazingly tangible and all-encompassing. Just minutes grants employees a profound sense of presence and perspective. The cumulative refreshing returns make daily stresses feel conquerable.
Micro-Vacations for the Mind
Think of Visutate as providing quick observational micro-vacations for overloaded minds needing respite. The virtual travel rejuvenates without taking you away from your actual desk.

The passive yet absorbing journeys free you from draining self-talk loops. Sights and sounds captivate attention to relieve mental exhaustion in the moment. Imagination lifts away from repetitive worries into zones of tranquility and possibility.

The regular renewal empowers employees to proactively recharge themselves, unlocking durable resilience over time. Stresses start bouncing off stronger minds rather than accumulating damage. Def eat daily overwhelm with a powerful app that fits in your pocket!
Embrace the Pause
Thriving in today's accelerated world requires learning to harness the power of strategic pauses. Taking a break is not lost time or indulgent distraction - it is an investment in your mental capacities to handle whatever comes next.

Make Visutate's transportive micro-journeys part of your employee wellness program. Equip your team to optimize energy management and defeat stress in minutes!